Beckett Thermal Solutions™ is a global pioneer of combustion technologies. Our creative problem-solving and concurrent engineering capabilities deliver first to market advantages for a diverse mix of products and industries. Beckett Thermal Solutions is more than a manufacturer of unique technology. We care about relationships and succeeding together to provide warmth for a better tomorrow.

Engineering Solutions For A Better Tomorrow
INNOVATION AND ETHICAL VALUES
Our extensive experience enables us to produce reliable gas combustion components, within exacting tolerances, for a wide variety of industries. Growing substantially over its history, Beckett Thermal Solutions has received numerous design and product patents for industry innovations.
Our Ethical Values of Integrity, Excellence and a Profound Respect for the Individual provide the foundation for all we do and are signposts to what we desire to become.
History
Our combustion heritage goes back to our founding family member in oil conversions and combustion in 1937.

Leadership
Leadership comes in many different forms at Beckett Thermal Solutions.
Philosophy
Our customers know their markets and their product needs. We know combustion and heat exchange.
What we do
With patented technology Beckett Thermal Solutions technology can be found in appliances and products worldwide, including Combustion, Heat Exchange, Controls and other components in:
Residential and commercial forced air central furnaces
Residential and commercial boilers
Residential and commercial water heaters
Residential and commercial gas clothes dryers
Pool heaters and outdoor space heaters
Commercial baking ovens and fryers
Decorative gas fireplace appliances
Manufactured home furnaces
RV heating systems for air and water.
read more
News
As an industry leader, there's a lot going on at Beckett Thermal Solutions. Here is just a sampling of the opportunities, industry involvement and worldwide connections our people are making every day.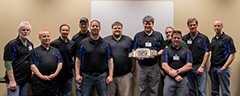 New Era for Ohio Global Combustion Technologies Group
2/3/2020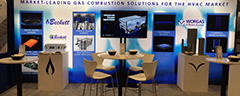 Visit Beckett Thermal Solutions at AHR 2020
2/3/2020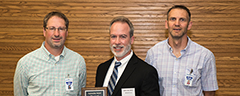 Goodman-Daikin Supplier Conference
12/6/2019
Back
Back to top